Each group obedience class consists of six hour-long sessions which meet once a week.
To enroll your dog in a group class, please click the button under the description of the class you wish to enroll in. The schedule below gives the starting date for the next available series of classes.
Martina focuses on individual training, while group classes are taught by Maria Eguren or Tasha Suda. Both Maria and Tasha have worked and trained with Martina, and use the same principles and training techniques that Martina teaches. Click either name for a short bio of each trainer.
Group classes are held at:
831 Sweeney Ave. Unit E
Redwood City, CA
Beginning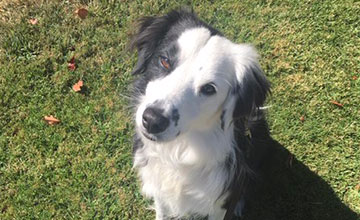 This class is for puppies (12 weeks and older) and young adults who have had little to no training. Basic skills are introduced, including proper leash walking, sit, down, stay, come, leave it, and drop it. Polite manners with other animals and humans in general are practiced.
Intermediate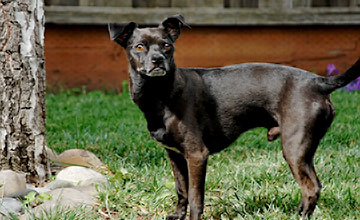 This is a continuation of the beginning class. We built up the "stay" and "come" skills with much higher distraction levels. Much of the class will be done off leash if possible. Hand signals, wait command, stand-for-grooming and handling is included. This class prepares dogs for the Canine Good Citizen test.
Agility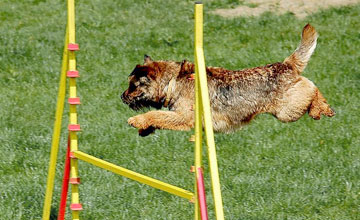 In dog agility, the dog and owner work together to complete complicated obstacle courses and they are scored for both time and accuracy. This course introduces the basics of agility training. It's a great way to improve a dog's confidence, and it's the funnest class out there. You and your dog must have completed a beginning class in order to enroll in this class.
Puppy play group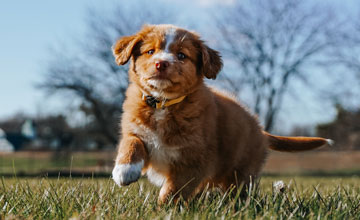 This play group is for puppies 4 months old or younger.
Upcoming class schedule
To enroll in any class, please call Tasha at 415-509-7785 or email tasha@heavenlypaws.net.
| Class | Day/Time | Dates |
| --- | --- | --- |
| Beginning | Sunday Jan 9, 9:00 am | Jan 9 - Feb 13 |
| Beginning | Saturday Jan 15, 10:00 am | Jan 15 - Feb 19 |
| Intermediate | Saturday Jan 15, 11:15 am | Jan 15 - Feb 19 |
| Agility | Sunday Jan 9, 10:15 am | Jan 9 - Feb 13 |
| Puppy play group | Saturday Jan 15, 9:00 am | Jan 15 - Feb 19 |